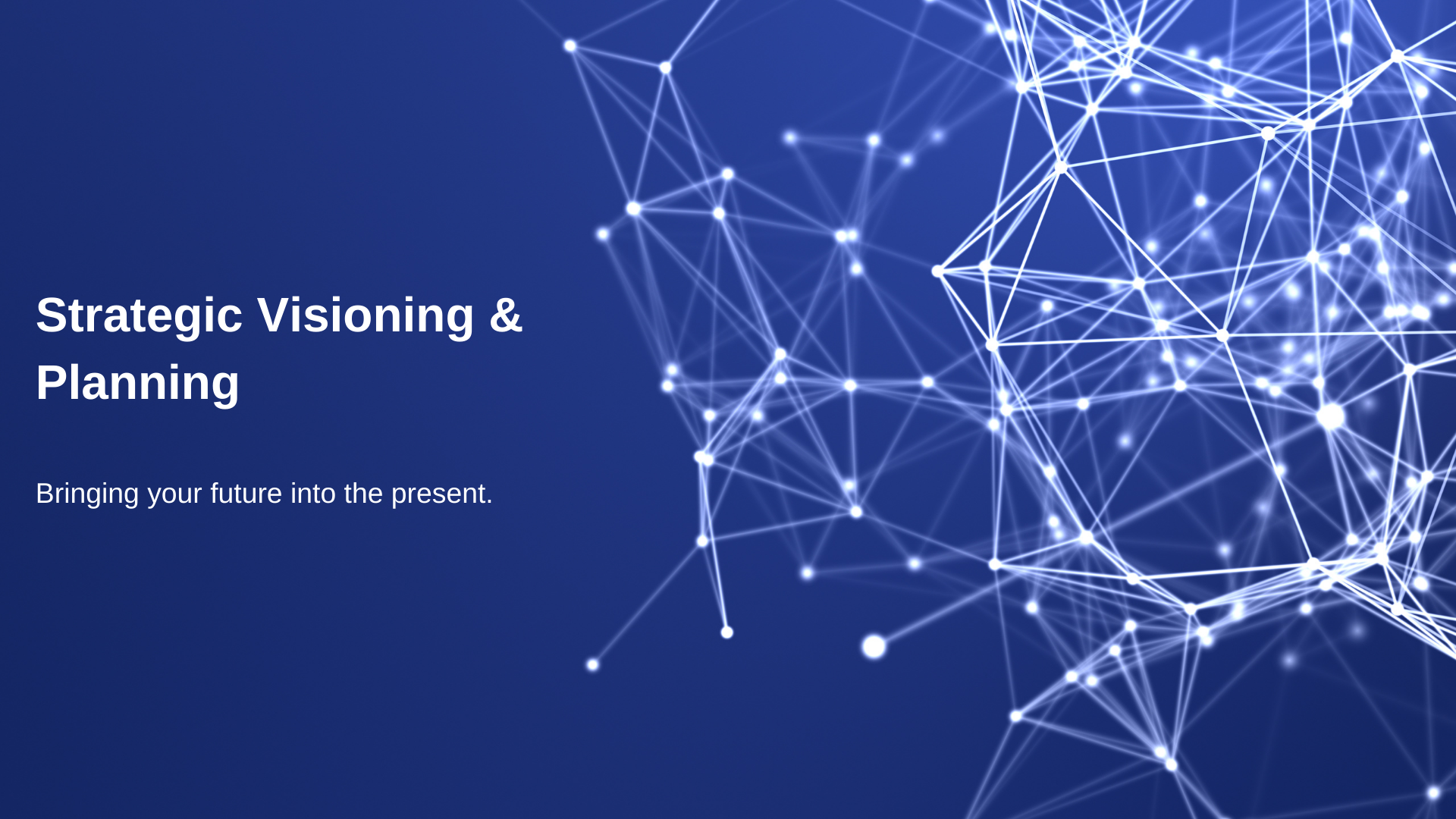 Think of the future you want to create. What is your vision? We seldom stop and think about what we want our future to be even in our personal lives. We work, come home, go on vacations, and then go back to work thinking that we are creating our future.
Creating the future takes more than a simple thought. It takes deliberate and purposeful thinking, planning, and motivation. In an organization, creating the future impacts every employee, stakeholder, and shareholder. Do you know what your ideal future looks like and are you really moving forward toward it?
If you don't have concrete answers to the above questions, it's okay! That's what we are here for.
We'll work together with you to help define your vision, mission, values, and strategy for your firm. This is what strategic visioning & planning is about. To help you create your firm's ideal future.