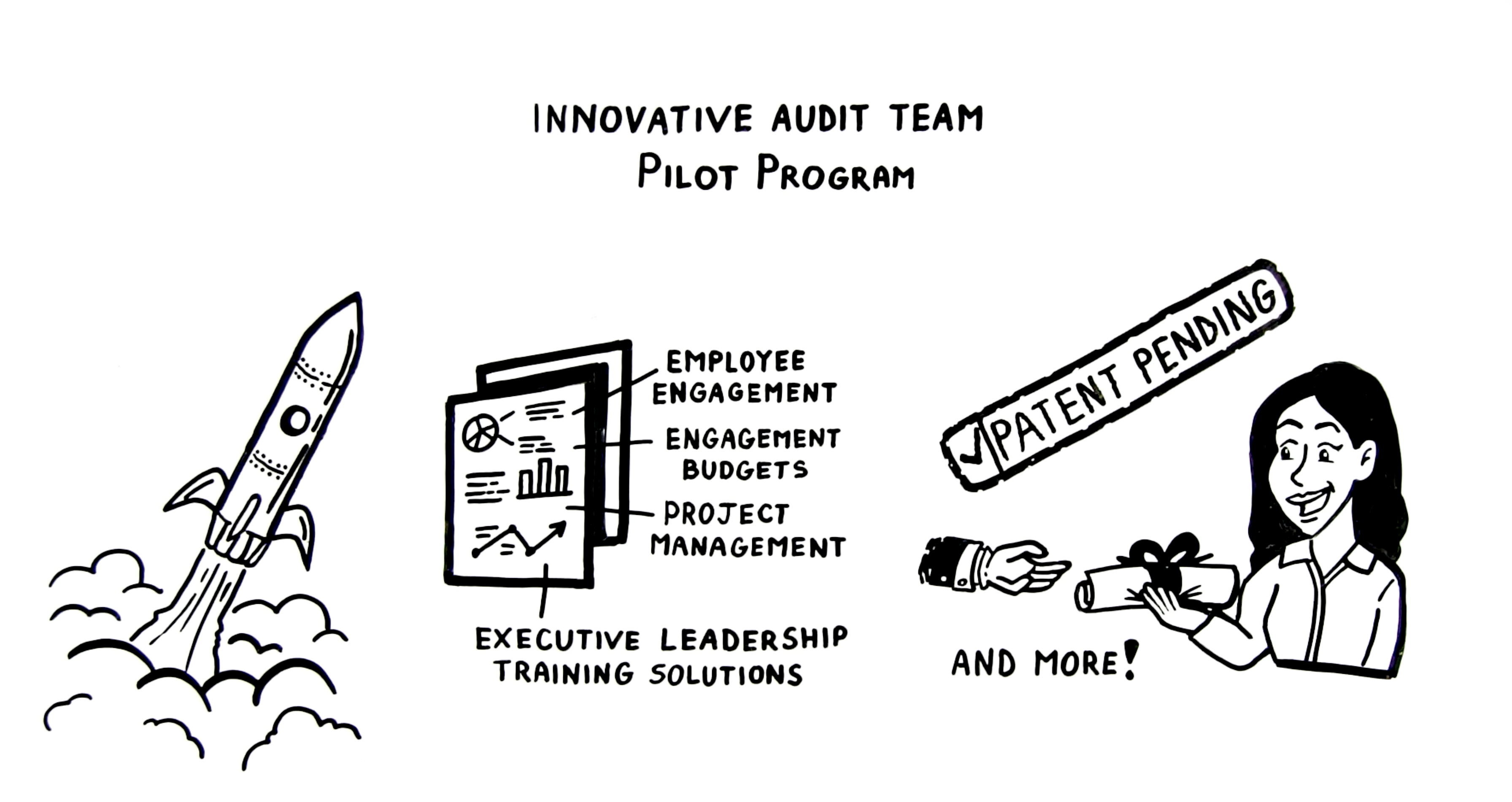 On a daily basis audit firms compete for the best talent and the most sought-after clients based on their size, capacity, and capability. The competition for the best talent and, today, for talent in general, is beyond fierce. Retaining current employees in audit is no small feat. Employers work hard to increase salaries, improve benefits offered to current and future employees, provide corporate responsibility opportunities and initiatives, provide better work-life balance, and the list goes on. Consistent salary and benefits increase just to compete with the industry benefits and salary ranges may not be a sustainable solution. An accounting department within a company may only need a dozen accounting employees while audit firms may need hundreds, or thousands based on the firm's size. Offering an additional twenty or thirty thousand dollars increase to each employee per year times the number of employees may break the firm's bank. The lack of appropriate talent, increasing working hours, challenging salary and benefit demands ultimately can impact audit quality, client service, and profitability.
Is there a solution to improve retention, employee engagement, audit effectiveness, efficiency, all while improving audit quality and profitability?
The way audit teams operate hasn't really changed most likely in over 100 years. For all these reasons and more, we developed the Innovative Audit Team Pilot Program. The program is transformational, multi-pronged, and aims to help improve audit quality, effectiveness, efficiency, and profitability. The process is straightforward:
Submit the application request form at the end of this page

With-in five business days, you will receive the application

After the application closeout period, CAA will select which audit firms will participate in the program

If selected, you will receive a non-disclosure agreement

An initial meeting and program presentation will be held

If both parties agree that the program is a good fit, logistically and financially, the contract is signed, and the pilot commences
After the contract is signed, we will work together throughout all implementation steps. This program includes a post-implementation evaluation to assess the effectiveness of implemented changes.
Each quarter CAA selects only two audit firms to participate in this program.
Applications for the current quarter are accepted through April 15th, 2023. Selected firms will be notified by May15th, 2023.
If your firm isn't selected, we will notify you as well.
Are you ready to transform your audit practice for the better? Then request your application today!
Error: Contact form not found.